Dog friendly restaurants & cafes in Apollo Bay
1. Casalingo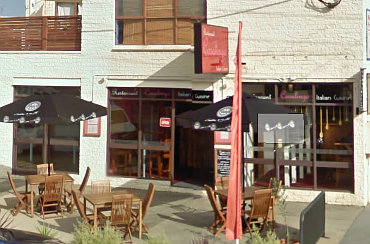 Italian restaurant.
Dogs welcome at the tables outside.
1 Moore Street
Apollo Bay
Phone: (03) 5237 7613
2. Great Ocean Road Brewhouse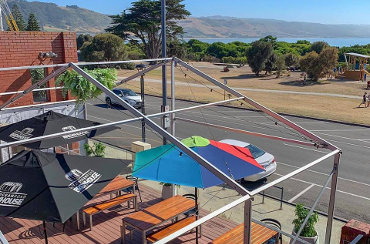 Hotel bistro.
A very dog-friendly venue with dogs welcome in front beer garden which overlooks the foreshore and beach. Non-alcoholic BeerDog's Bitter craft beer is on the menu for pooches.
29 Great Ocean Road
Apollo Bay
Phone: (03) 5237 6240
3. Tastes of the Region
Tasting room.
Located next to Great Ocean Road Brewhouse, visitors can sample handcrafted beer, wine, cider, whisky and gin while indulging in a delicious gourmet food platter. Dogs are welcome inside the tasting room and can be served their own non-alcoholic dog beer. There is also a "dog wall of fame" where photos of dogs entering the premises are posted up.
29 Great Ocean Road
Apollo Bay
Phone: (03) 5237 6240
---