Dog friendly beaches
Victoria has an extensive coastline with a large number of wonderful beaches. Many of them permit dogs, which is a good opportunity for owners and their pets to enjoy the great outdoors together, at any time of the year.
Restrictions
There may be restrictions when bringing your dog to beaches, particularly busy ones and those that are within town centres or along the populated areas of Port Phillip and Western Port.
A beach may:
Allow dogs off-leash at any time
Allow dogs off-leash during certain times
Permit dogs any time if they are kept on a leash
Permit dogs during certain times only if they are kept on a leash
Prohibit dogs at all times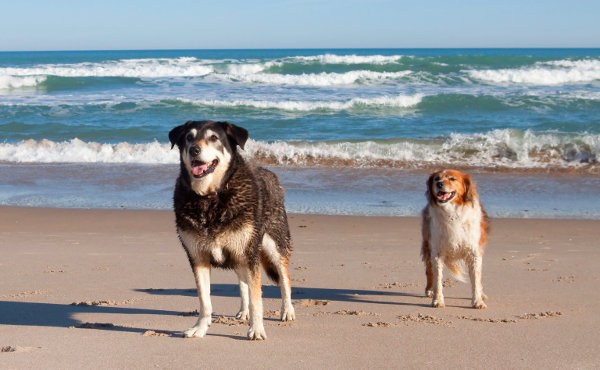 Take careful note of all signage on beaches in regards to dogs.
Local councils or foreshore committees are usually responsible for determining laws governing dogs on beaches under their jurisdiction. However, some beaches are part of national, state, coastal and marine parks, thus Parks Victoria are the managing authority who define the laws in regards to dogs.