Dog friendly restaurants & cafes in Albert Park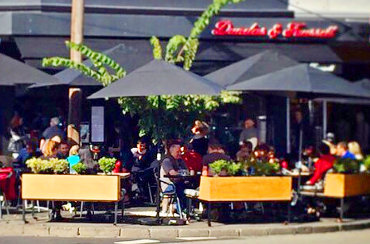 Dundas & Faussett
Licensed cafe.
Large outdoor dining area with seating for up to 60. A local favourite for dog owners.
111 Dundas Place, Albert Park
(03) 9645 5155
Visit website
NSHRY
Asian inspired licensed cafe.
Located at the entrance to Kerferd Road Pier with with absolute beach frontage and a spacious outdoor dining area overlooking the bay. Walk your dog along the coastal pathway or take them onto the beach which permits them at certain times.
129A Beaconsfield Parade, Albert Park
(03) 9682 1077
Visit website